Synopsis
Lawyer Mike Ioannou is dead after a hit and run in Thailand. A home invasion threatens the life of medico Richard Dunlop. In Johannesburg, a car jacker nearly kills photo journalist Liesl Nel. Unrelated incidents in a dangerous world, or something else entirely?

Australian war crimes prosecutor Carmel Shang joins the dots. All three victims are linked by a photograph that was clutched in the hand of a dying man nearly twenty years ago. The picture holds a clue to how madness gripped a country resulting in a million people losing their lives.

Carmel has to not only confront the perpetrators of the unprecedented slaughter, but Richard and Liesl, the two people she never wanted to see again. Richard was the UN military doctor she was in love with in Rwanda, and Liesl was the woman who came between them. Now they are thrown together again, desperately trying to find out why the photograph is making them the target of an assassin.

In a quest that takes them from South Africa's Kruger National Park to Zambia, Australia, and back to Rwanda, where it all began, they find that amidst the indestructible majesty and beauty of Africa, yesterday's merchants of death are dealing in a new currency – illegal traditional medicine and the barbaric live trade in endangered African wildlife; businesses they're prepared to kill for to protect.

"Captures the horror of recent events in Africa, as well as providing an entertaining read. Highly recommended."
Canberra Times

Behind the Scenes

For some time I had wanted to visit Rwanda.

In 1994 about 800,000 people, mostly Tutsis, were murdered by Hutu people whipped into a fervour by militias and the government of the time in the tiny central African country of Rwanda.

The perpetrators and victims were ordinary people – neighbours killed neighbours, friends killed friends, teachers killed students, and even clergy were involved.

Shortly after the genocide took place Australia sent military peacekeepers to try and help restore order. I served for 34 years in the Australian Army Reserve and I knew several men and women who were deployed to Rwanda. The experience affected them all, deeply.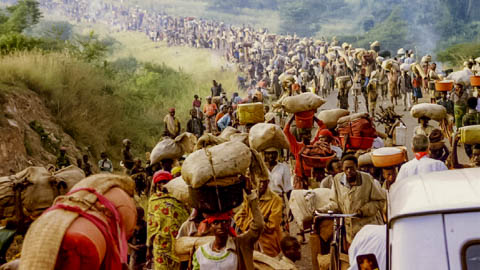 As someone interested in Africa I wanted to visit Rwanda and try to get a handle on how something like this could happen and, perhaps of even more interest, how a country recovers and rebuilds from something as horrific as genocide.

Rwanda has not only been through a long process of healing – perhaps reinventing – itself, it has also established itself as a model for wildlife protection and conservation. The number of endangered Mountain Gorillas in Rwanda has significantly increased since the genocide.

I met a Rwandan woman who had suffered terrible loss and spoke to a couple of Australians who had served as peacekeepers and a friend who had worked as a newspaper photographer, covering the aftermath of the killings. Their stories were moving – often very confronting – and some of their recollections made it into my novel, 'Dark Heart'.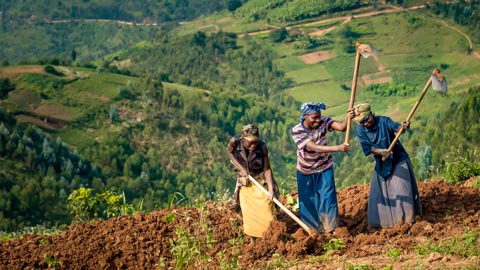 This was one of those cases where the book came about because I wanted to visit the country, but it turned out to be a difficult novels to write.

The subject matter was so horrific that at times I wondered if I'd bitten off more than I could chew. But then I would stop myself and look at the country and the people I'd, the survivors of those terrible times.

Rwanda today is not perfect, but it has come a long way from a place that had truly descended into hell in 1994. Plastic bags are banned (and have been for some time); it has the highest proportion of women in parliament of any country in the world; all able bodied men and women do a day's volunteer work in their community every month; and its conservation of the mountain gorillas has been a huge success and a boon for the country's economy.

A country can rebuild and reinvent itself. People suffer, but they are also resilient. There is this thing that I like to talk about when I'm speaking to people about my books – the human spirit.

In my travels in Africa I have met people who suffered the most terrible traumas, some have lost everything they and their families worked for. Yet still they find a way to go on.

The characters in Dark Heart are some of the most flawed I have ever created, possibly because they share the experiences of real people, yet they have not completely given up hope. They are each, in their own way, seeking redemption.

It's a bit different to the other books. I hope you like it.