Synopsis
Safari guide and private investigator Hudson Brand hunts people, not animals. He's on the trail of Linley Brown who's been named as the beneficiary of a life insurance policy.

Linley's friend, Kate, supposedly died in a fiery car accident in Zimbabwe, but Kate's sister wants to believe it is an elaborate fraud.

South African detective Sannie van Rensburg is also looking for Linley, as well as a serial killer who has been murdering prostitutes on Sannie's watch. Top of her list of suspects is Hudson Brand.

Sannie and Hudson cross paths and swords as they track the elusive Linley from South Africa and Zimbabwe to the wilds of Kenya's Masai Mara game reserve.

"Yet another thriller tale that keeps the reader guessing"
Daily Telegraph

Behind the Scenes

I was having a beer over a braai at the Tchipise hot springs resort in the north of South Africa with a Zimbabwean friend of mine, John Woodward, when he mentioned an interesting case he'd come across.

John, who has sadly passed away, ran a security company in Zimbabwe and as a former detective with the old British South Africa Police he still took on some investigations himself.

A former colleague of John's who had moved to the UK and taken up a position as an investigator for an insurance company had contacted his old pal, John, to get his opinion on a life insurance claim that had crossed his desk. Something just wasn't right about it.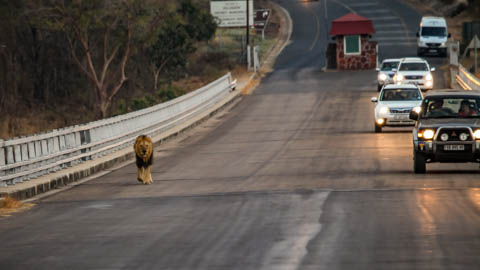 The opening scene of The Hunter, in which Hudson Brand confronts a lion on the bridge over the Sabie River, at the main entrance to the Kruger National Park was inspired by this real life experience I had there one morning.

The case concerned a young man who, like many hundreds of thousands of his countrymen, had left Zimbabwean to find work abroad. The man had a steady job in the UK and had taken out a life insurance policy and religiously paid his premiums.

Then the man returned home to Zimbabwe for a holiday, contracted malaria and died within a week. John read through the paperwork, checked the death certificate, police report of the death and even the burial certificate. All the forms checked out and were genuine.

But something was still not right.

Malaria has an incubation period of two weeks, John realised, so it was not feasible that the man had contracted malaria in Zimbabwe and died within a week. John dug deeper and, in the process, uncovered a flourishing industry in people faking their own deaths so their relatives could cash in their life insurance policies.

But what about all those forms, you ask? John discovered the paperwork was all real and that there were corrupt police supplying the forms to report deaths, doctors willing to write death certificates for cash, and even parish priest who was in on the game!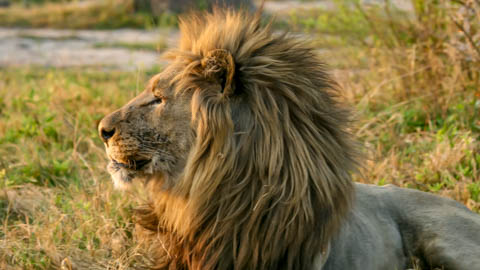 As a result of that one case John set up a flourishing sideline investigating questionable insurance claims.

Boom!

I had myself the makings of a story. With John's help I concocted the tale of a woman who fakes her own death.

Around the same time I read a story in the South African Sunday Times about a gang of women who were robbing houses in Johannesburg. Their modus operandi was clever - they would dress in fine clothes and show up to open-house inspections for expensive properties for sale. While touring a home, pretending to be buyers, they would steal anything they could get their hands on.

Double boom. My leading lady was a troubled soul, recovering from an addiction to prescription drugs, faking her own death, and on the run from the law and her past.

'The Hunter' also introduces hunky half American, half Portuguese-Angolan safari guide and private investigator Hudson Brand. Hudson later reappears in 'An Empty Coast' and 'The Cull' as mercenary Sonja Kurtz's on-again, off-again love interest.

Enjoy my foray into the murky, sometimes chilling, world of modern day Africa.

Tony Park chats with John Purcell about his book The Hunter.