Synopsis
Africa, 1906: A young Australian adventurer is condemned to death.
Sydney, the present: journalist Nick Eatwell has just lost his job, but his day is brightened when a fellow reporter, South African Susan Vidler, comes into his life looking for his help with a story.

Susan is chasing information about Nick's great uncle, Cyril Blake, who fought in the Anglo-Boer War and later joined the struggle for independence across the border in the German colony of South West Africa, now Namibia.

A long-lost manuscript proves Nick's forebear was a somewhat reluctant hero. Soldier, deserter, cattle rustler and freedom fighter, Blake was helping the lost cause before the Kaiser's forces ordered his assassination.

In Germany, historian Anja Berghoff is researching the origins of the famed desert horses of Namibia. She's also interested in Blake and an Irish-German firebrand and spy, Claire Martin, with whom Cyril had an affair.

Nick and Anja head to Africa on the trail of a legend, but someone else is delving into the past, looking for clues to the secret location of a missing horde of gold that's worth killing for.

Spanning two centuries, Ghosts of the Past is based on a true story.

"Tony Park is a master storyteller. I love his work."
DEON MEYER, international bestselling author

Introduction Video
Behind the Scenes

Ghosts of the Past is based on a true story, the adventurous and ultimately tragic life of Edward Lionel Presgrave – a soldier, trader and rebel and fought for a lost cause in a remote corner of Africa.

Presgrave, who formed the basis for my fictitious lead character, Sergeant Cyril ('don't-call-me-Cyril') Blake, was a young Australian who served in the Anglo-Boer War of 1899-1902, in South Africa.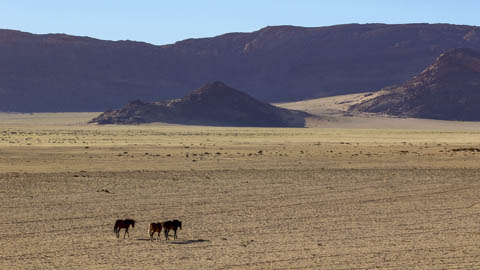 Namibia's wild horses live in the starkly beautiful, arid desert between Aus and Lüderitz

For some reason – we don't really know – Presgrave stayed on in Africa after the war's end and made a living as a horse and cattle trader in the town of Upington in the northern reaches of what was then known as the Cape Colony.

Another war broke out in 1904, across the border in what was then the colony of German South West Africa (modern day Namibia). The Nama and Herero people had risen up against their German colonial masters in protest over unfair land, economic and employment issues.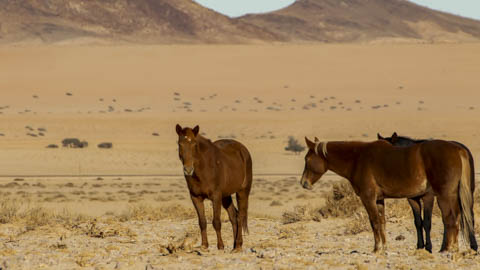 The desert horses, or 'ghost horses' are under threat from the drought of recent years and increased predation by hyenas

Presgrave traded horses (and maybe guns) to the Nama people, possibly in exchange for cattle stolen from German farms. At some point he joined the rebellion, riding with a charismatic guerrilla leader, Jakob Morengo, known to the Germans as 'the Black Napoleon' due to his tactical brilliance.

The Germans, incensed that a white foreigner was fighting against them on the rebel side, put a price on his head. Presgrave was lured into an ambush on the promise of a dodgy cattle deal by a couple of German spies and shot and left for dead.

My fictitious hero, Blake, carries a Broomhandle Mauser pistol during his time in the Anglo-Boer War and the fight against the Germans in South West Africa. This semi-automatic weapon was highly prized by soldiers at the time, including Winston Churchill, who was a war correspondent in South Africa.

The next day the German military sent out a patrol to check on him. Against the odds, Presgrave, by then aged just 24, was still alive. The Germans executed him on the spot.

I read about this fascinating though little known episode of African and Australian history in a couple of history books (where it rated barely a one or two line mention) while researching 'An Empty Coast' and I always thought it would make a good novel.

An Australian academic, Dr Peter Curson, wrote a non-fiction account of Edward Presgrave's life – Border Conflicts in a German African Colony – Jakob Morengo and the untold story of Edward Presgrave. Peter kindly helped me with the research for my novel.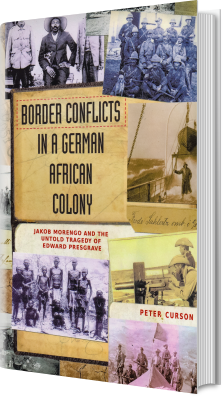 Writing 'Ghosts of the Past' was fun, but also incredibly moving as I visited the barren but starkly beautiful Namib Desert of southern Namibia and the historic German colonial towns of Luderitz and Keetmanshoop.

'Ghosts of the Past' flits between the past (hence the name) and the present. An interesting (for me at least) side story in the book is the plight of the wild desert horses of Namibia.

I hope you enjoy reading 'Ghosts of the Past' as much as I enjoyed writing it.