Synopsis
In a luxury private safari lodge in Kruger National Park, Detective Sergeant Tom Furey has just woken to a protection officer's worst nightmare. The VIP in his charge, British Assistant Minister for Defence, Robert Greeves, has vanished.

Knowing his career is on the line, Furey vows not to stop until Greeves is found – dead or alive. He and his South African counterpart, Inspector Sannie Van Rensburg, go against official orders and start the hunt for the suspected band of terrorists through the outer limits of the National Park to the coastal waters of Mozambique. Increasingly drawn to Tom, Sannie can't resist becoming more and more involved in his dangerous mission, even risking her job to help him.

By the time Tom and Sannie discover that their foes are as elusive and deadly as the stealthy predators of the African bush, it is their lives, and those of their loved ones, that are at risk. This is a fight to the death, and involves a crime beyond anyone's worst imaginings.

"The author evokes a strong sense of place and the plot, fraught with dangers and unexpected twists, unfolds at a satisfying pace"
THE AGE, MELBOURNE

Behind the Scenes

A good friend of mine in the UK is a retired personal protection officer (PPO) – that's bodyguard to you and me – who worked for the London Metropolitan Police.

In his career my friend provided protection for a former British Prime Minister and a host of dignitaries (many of them household names) who visited the UK. He also worked undercover for the Special Branch.

He suggested I write a novel about a bodyguard (sorry, PPO) and with his help on the research side of things I set about doing just that.

Around the same time I made some more friends who were part owners of a luxurious private game lodge (two lodges in fact) in the Kruger Park. They invited me to stay in their lodge and, dedicated, self-sacrificing slave to the craft of writing that I am, I agreed.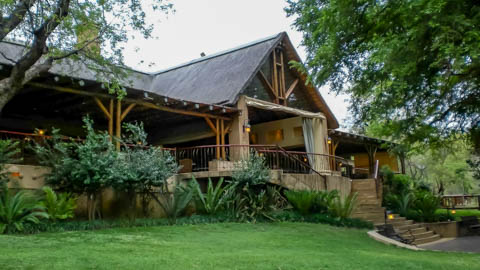 Silent Predator starts off at a real place - the luxurious Tinga Lodge in the Kruger National Park, now part of the Lion Sands group of lodges. It's a fantastic place stay and see the best of Africa's wildlife. You can even buy a copy of Silent Predator from their gift shop.

Over a drink or three they suggested that it might be fun for me to set my next novel in a real-life luxury private game lodge.

The lodges, then known as Tinga Legends and Tinga Narina), subsequently changed hands and are now known as Lion Sands Tinga Lodge and Narina Lodge.

So, armed with an idea for a story – a bodyguard in Africa – and a luxurious setting, I set about writing.

In 'Silent Predator' unlucky PPO Tom Furey awakes in his suite in Tinga Lodge to find that the man he is supposed to be protecting, UK government minister Robert Greeves who is in South Africa for trade talks, is missing.

'Silent Predator' introduces one of my favourite characters, the smart, confident, attractive South African police detective Sannie van Rensburg. In 'Silent Predator' Sannie is also a PPO – Tom's counterpart – but in later books ('The Hunter' and 'The Cull') she moves to Nelspruit and then the anti-poaching squad in the Kruger Park.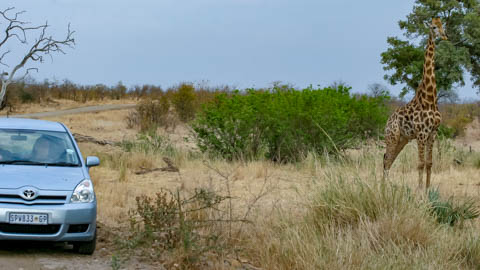 It's important to get your facts right, even in fiction. While writing Silent Predator I conned some friends into helping me conduct a scientific experiment - to see if it was possible to get a small rental car through from the Kruger National Park into neighbouring Mozambique on the rough road through Giryondo. They made it!

Sannie and Tom go off reservation and team up to find Tom's missing man. The chase they embark on takes them to neighbouring Mozambique, in a rented Toyota Corolla.

I've subsequently been asked if it's possible to take a two-wheel drive car, as Tom and Sannie do, from the Kruger Park through the Giryondo Border Crossing in the Lebombo Hills to the Indian Ocean coastline beyond. When I was writing the book I had another two friends (I have lots of friends) visit me in South Africa from Australia. They hired a Corolla and I thought it would be fun to use them as Guinea pigs and see if they could get to Mozambique that way.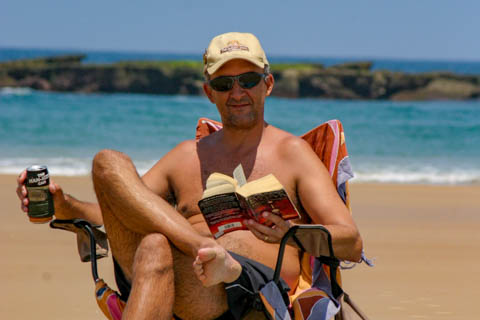 Being an author is not all sitting on a beach, reading and drinking beer. Well… sometimes it is.

My wife and I drove ahead in our Land Rover, with the intention of towing the Corolla through the sand if it got stuck. We made it, proof that the best four-by-four-by-far is a rental car.