Synopsis
In 2012 retired South African general Johan Jooste was parachuted into the seemingly unwinnable war against rhino poaching in the Kruger National Park.

With poaching spiralling out of control, Jooste was given the mandate to 'go military', to convert Kruger's ranger corps into a para-military force capable of taking the fight to poachers.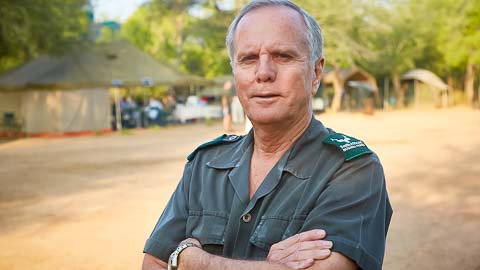 Aged 60, white, and a veteran of his country's apartheid-era wars, Jooste's controversial appointment was immediately met with resentment and outright hostility by elements of South African National Parks, the police, and even the military he had served with.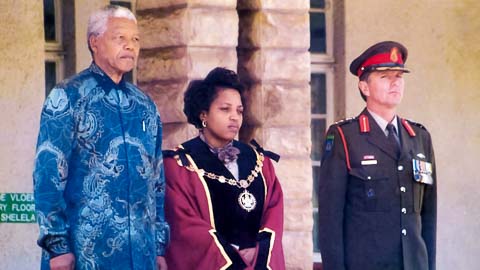 With the media, government, conservationists, human rights activists and the people of South Africa looking over his shoulder, Jooste had to battle opponents within and without to see through his strategy for turning the tide of rhino poaching.

Rhino War tells how Jooste, facing an unprecedented assault on a single national park and a species, took a demoralised force of men and women and turned them into arguably the best anti-poaching unit on the African continent.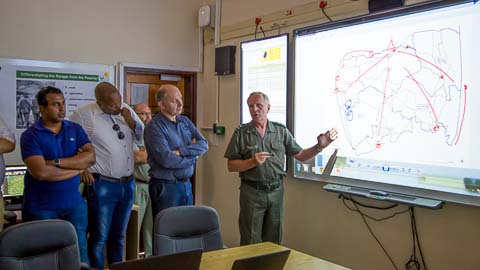 Told through his eyes and stories of the courage and grit of rangers who daily risked their lives to protect wildlife in the face of a wily and determined foe, this is a story of heroism, sacrifice and determination.

Humbly, honestly and decisively, Jooste tells of the successes and failures of his bold strategy, and shares his vision for the future.

Behind the Scenes

In 2021, while stuck in Australia during a Covid lockdown, I received a text message from Ray Dearlove, a South African living in Sydney, who asked me to call him back. You will want to make this call, Ray's message said.

I knew Ray was a passionate supporter of wildlife, especially rhinos, and had a written a book, 'A Crash of Rhinos', about his turbulent experiences in the world of conservation NGOs.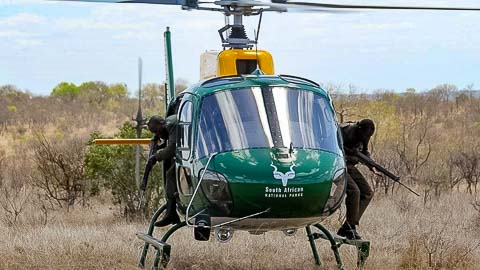 I called Ray and he told me that retired Major General Johan Jooste was ready to tell his story, of his time in command of the South African National Parks (SANParks) ranger corps and the war against rhino poaching in the Kruger National Park.

Through Ray, Johan and I met online and hit it off immediately. Like many in South Africa I had followed his career and almost crossed paths with him a couple of times. Very early on, I remember thinking "I wish I could meet this guy". It turned out Johan had read a few of my books and we decided to work together. We later met, at my house in South Africa, when I returned to Africa.

This is a very important book to me. It's fair to say that most South Africans and many people around the world know of the plight of Africa's rhinos and the evil, greedy trade that fuels illegal poaching.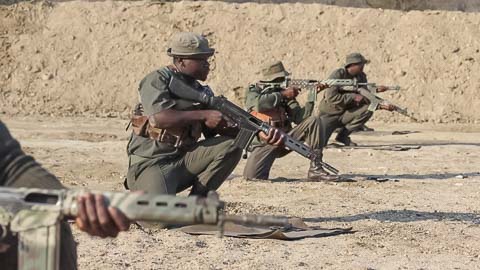 However, one thing that is hard to convey is the scale of the problem facing anti-poaching rangers and law enforcement agencies charged with protecting rhinos. Yes, the numbers of rhinos that were being killed at the height of the poaching crisis was high and alarming (and the problem carries on today), but what you will learn in 'Rhino War', is that for every poaching gang that was able to kill a rhino many, many more were stopped.

This is the unsung, until now, true story of the fight to slow the 'runaway train' of poaching in the Kruger Park. The Park, the size of a small country, had to be protected by 400 rangers, facing around-the-clock incursions from multiple locations.

Johan Jooste inherited an under-trained, under-equipped, demoralised corps of men and women and turned them into arguably the finest anti-poaching unit in Africa. They became better at finding, disrupting and catching poachers, and in the process faced the very real prospect of death or injury at the hands of desperate, armed men.

At the height of fight to save Kruger's rhinos the number of 'contacts' (firefights) between rangers and poachers on a per-year basis exceeded the number of annual armed contacts during the peak of South Africa's Border War in South West Africa (now Namibia).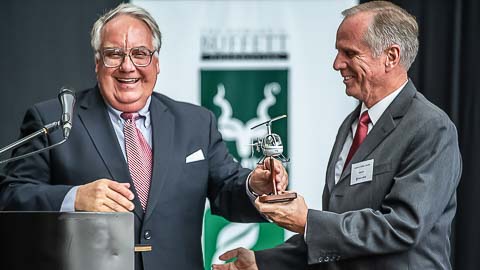 Johan Jooste did not stop rhino poaching, but take a look inside 'Rhino War' and learn, through his words, and the through the stories of the men and women on the frontline, just what was achieved in the name of conservation.

I loved working with Johan and am proud of this book, and proud to call him a friend. I hope you find it interesting.